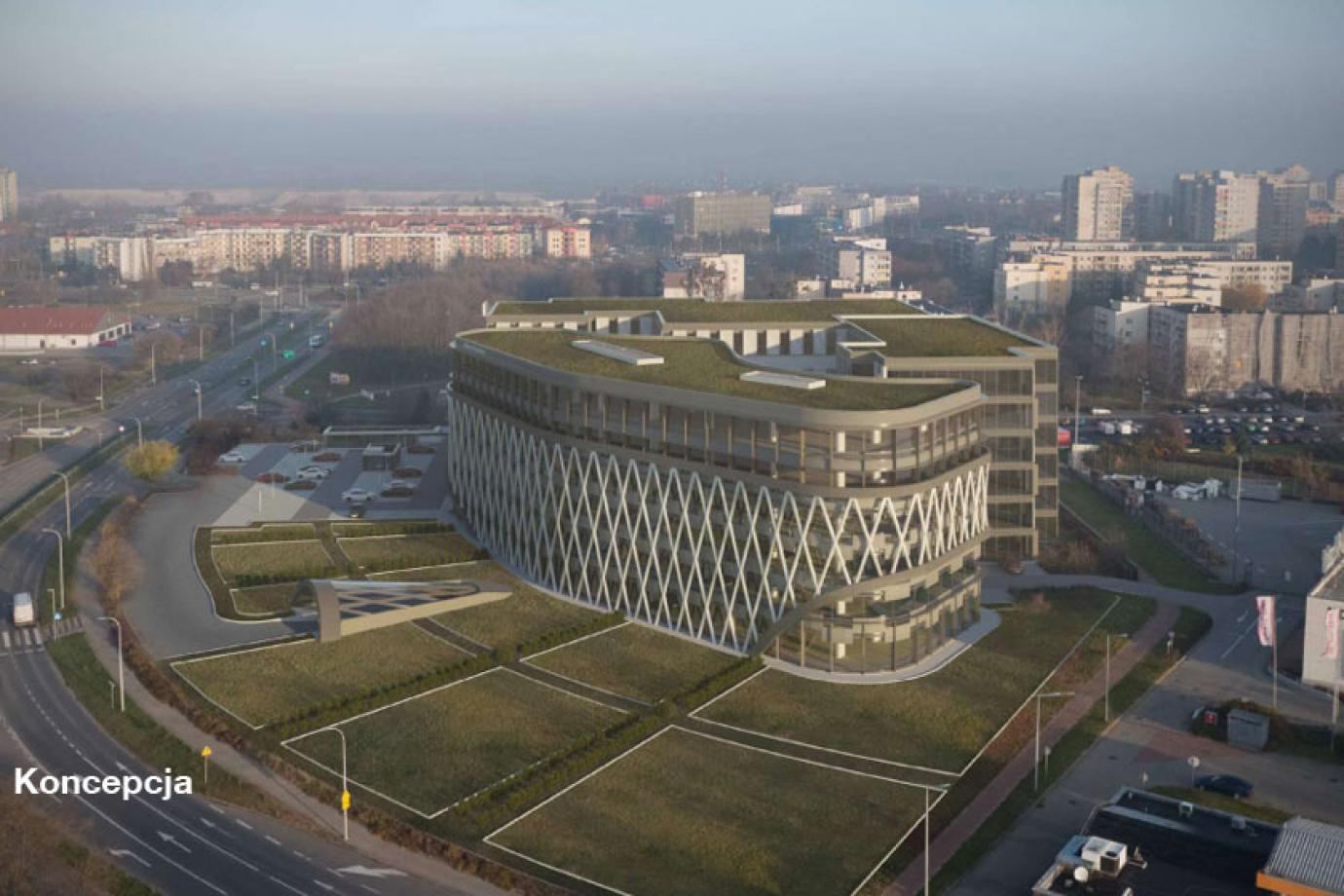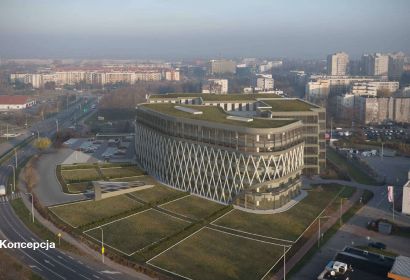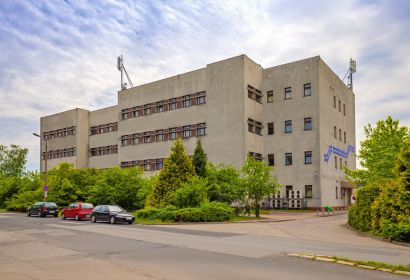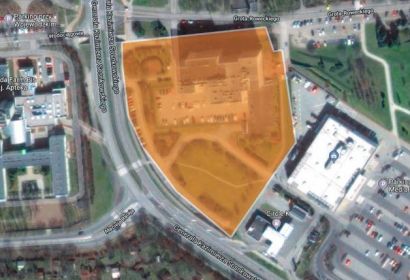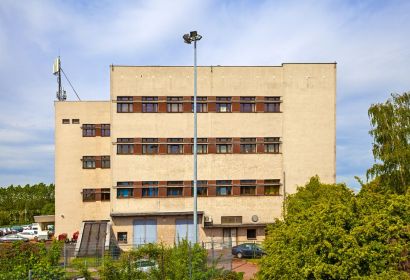 Planning conditions
Mixed-use building in the largest housing estate in the city, with an architectural concept.
According to the information provided by the Opole Voivodeship Monument Conservator, the building is not individually entered in the register of monuments of the Opolskie Voivodeship.

Pursuant to Resolution No. XX / 361/15 OF THE CITY COUNCIL OF OPOLE of 29 December 2015 on the adoption of the Local Development Plan "Okrąglak" in Opole, the real estate is located in the area marked with the symbol 4U intended for the area:
basic
- services
supplementary
- sports and recreation areas
- accompanying apartments
Property description
The buildings are situated on plots with a total area of 16 752 m 2 . A significant part of the land (approx. 12 thousand m 2 ) remains undeveloped, which creates wide investment opportunities . There is currently an office and technical building on the plot with a usable area of 9,444.70 m 2 . Inside, office space in good condition, arranged, among others for: conference and training rooms, open spaces, as well as utility, social and technical rooms. Additionally, in the basement there is a place for active recreation for employees. The facility is partially air-conditioned, equipped with passenger and goods lifts.
Numerous parking spaces are available in the area of the property. The good condition of office space allows for quick and free arrangement. The building has a telecommunications infrastructure occupying approx. 2 thousand. m 2 . Part of the property is currently fenced.
Near:
Stegu Arena entertainment hall
Provincial Specialist Hospital
50 m - bus stop
100 m - Provincial Specialist Hospital
200 m - Park-Osiedle im. Armii Krajowej and allotment gardens
250 m - large shopping center
500 m - the Municipal Athletics Stadium and the OKS Opole Municipal Stadium
500 m - Opole University of Technology
600 m - Opole Wschodnie railway station