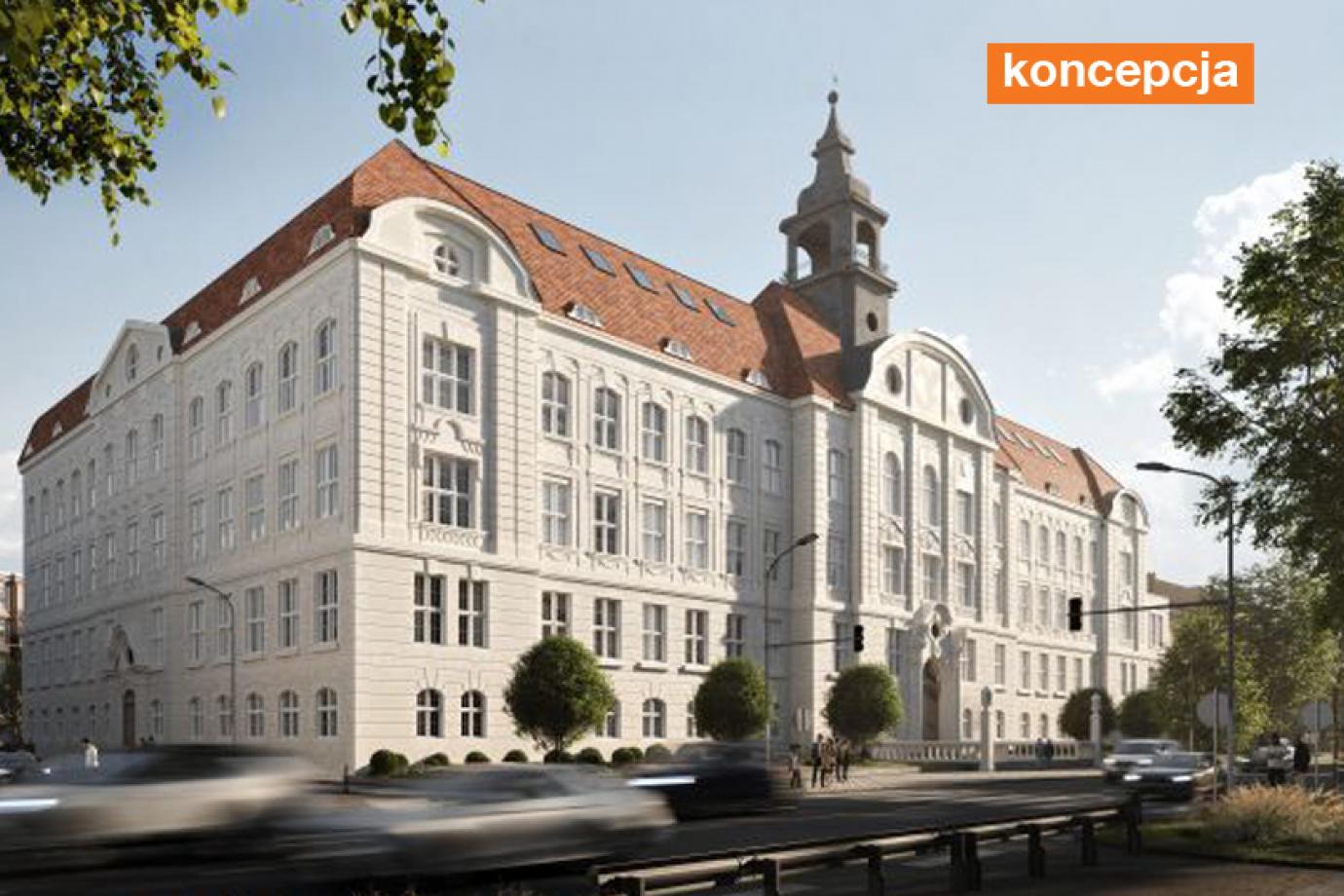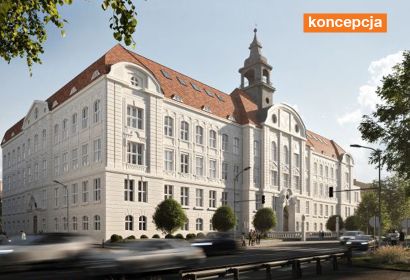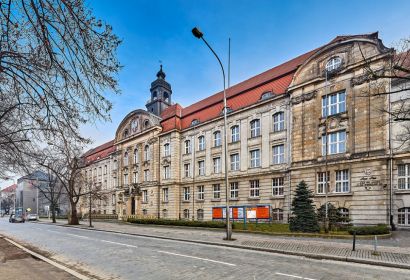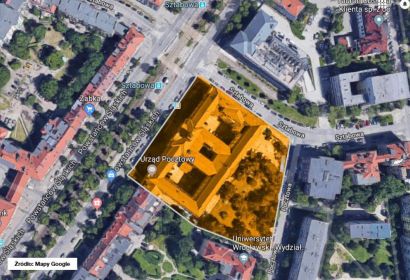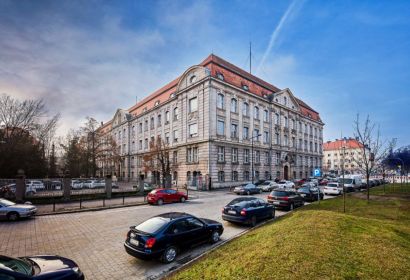 Planning conditions
According to the Study of the Conditions and Directions of Spatial Development, the real estate is located in the area marked as SR - downtown urban complex - predominantly multi-family housing development .

The following issues will be taken into account in the Local Plan approved by the City:
a hotel function will be allowed
the possibility of implementing vertical communication routes will be allowed
In addition:
Roofing of the courtyards: all issues will be considered each time by the Office of the Municipal Conservatory of Monuments
Property description
An office building with the potential for a hotel.

The offered real estate is an office building with a usable area of 11,661.55 m 2 . It is a 3-story building with a basement, ground floor, ground floor and attic. The overground part is over 2,000 m 2 of office space on each floor, together with storage and social rooms. The property includes an outbuilding and a garage, which are an integral parts. The body is a closed system with 2 internal courtyards and a patio.

The offered property has great architectural values, the external facade is richly decorated. The building is recognizable and stands out in the area.

A plot of land with an area of 8 609 m 2 and an irregular shape similar to a trapezoid. On its western side, it adjoins Powstańców Śląskich Street. There is a possibility of parking within the plot, in the courtyards and outside the building (approx. 35 parking spaces within the property).
Near:
200 m - DK5, DK94
500 m - DK98 - directions: Łódź and Warsaw, Katowice and Kraków, Poznań, Wałbrzycha and Legnica
multi-family housing, commercial and service buildings, as well as a business zone.
900 m - Sky Tower
2 km - Wrocław Główny railway station
2.7 km - Market Square
11 km - airport