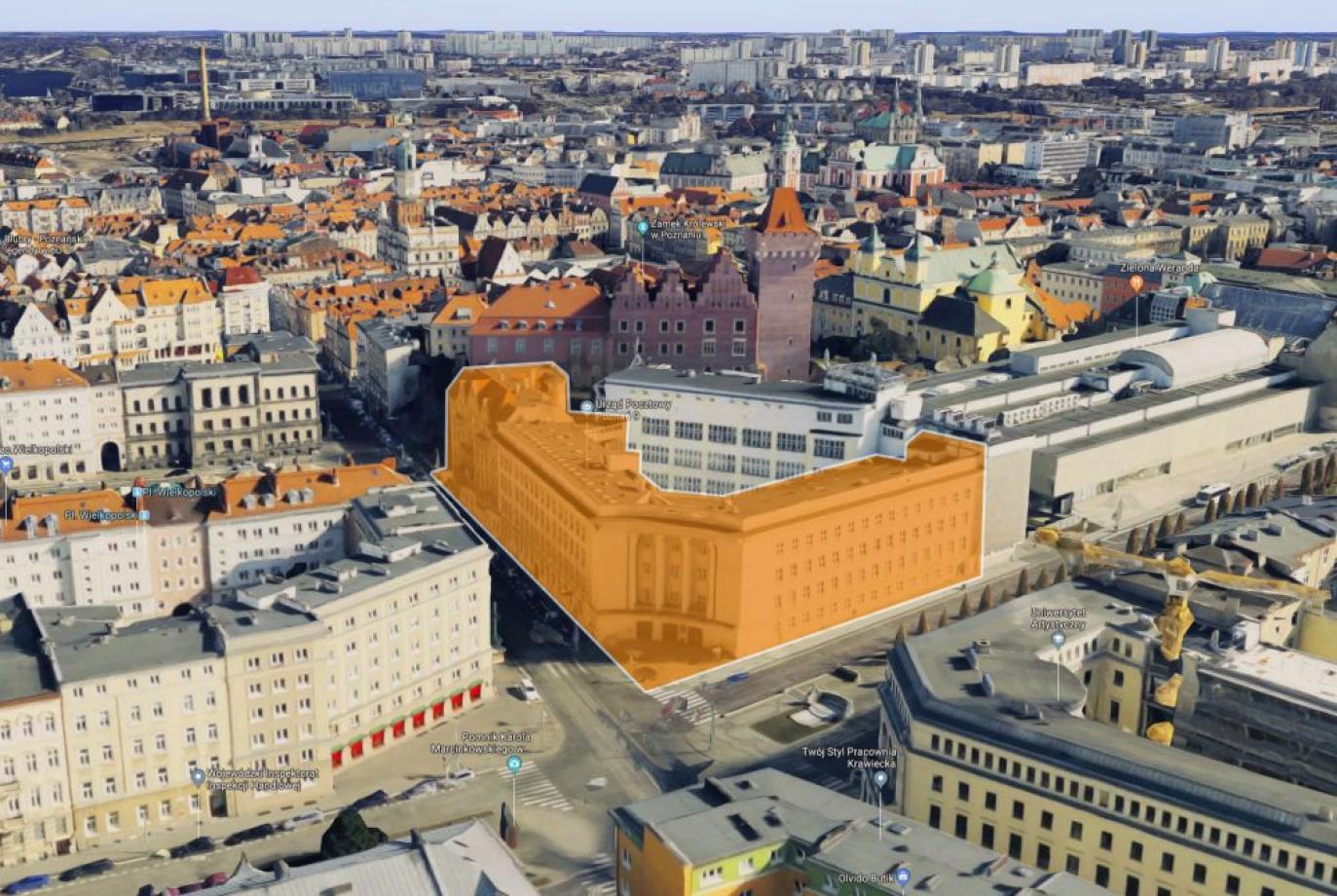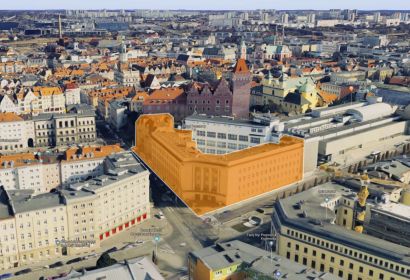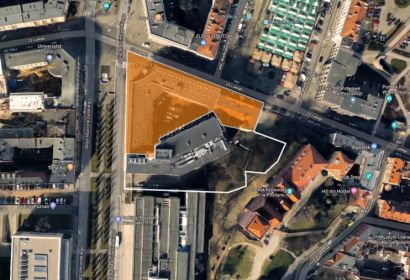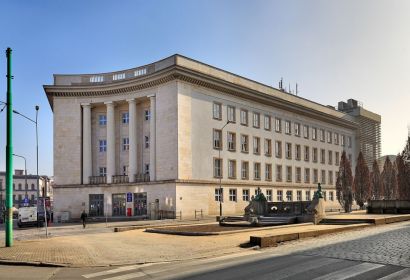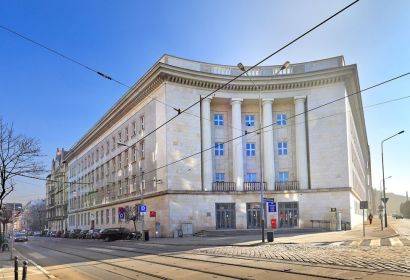 Planning conditions
Investment property in a prestigious location.
According to the information received on the basis of the letters MPU-Z1 / 5041-521 / C1m / 15; MPU-Z1 / 5041-522 / C1m / 15; MPU-Z1 / 5041-523 / C1m / 15 of 27/05/2015 the plots in question are included in the applicable local spatial development plan in the area marked with the number Uai1, where the obligation to maintain and / or introduce service functions: postal services, trade, gastronomy and service craftsmanship only on the ground floors of the building. A spatial development plan "National Museum in Poznań" is currently being prepared for this area, according to which the plots in question are located in the area marked with the symbol 1U - service development area.
Property description
A historic postmodern building and an office and residential building in a prestigious location in the very center of Poznań.
Two buildings situated on a plot with an internal parking lot. The first is a historic building, currently intended for office purposes. On 6,877 m 2 there are open space, offices, conference and training rooms. The history of the building dates back to 1798. At that time, a 2-story postal building was erected on the site of today's building. Less than 100 years later (1872-1881) it was rebuilt into a neo-Renaissance structure with a dome. In 1936, Adam Ballenstedt transformed it in a modern way, separating the postal and telecommunications departments. The last reconstruction took place in 1995 and thanks to it the building changed its style to postmodern.

The property also includes a 5-storey office and residential building with an area of 2,447 m 2 .

The buildings are equipped with installations: electricity, water, sewage, telephone and central heating
The facilities are situated on a trapezoidal ground, which will ultimately consist of 2 plots (2,280 m 2 and 600 m 2 ) . The area is fenced and part of it is an internal courtyard with parking spaces.
The property is being prepared for division. After the division, the property is marked in orange on the outline.
Near:
50 m - Wielkopolski Square
60 m - tram stop
150 m - bus stop
100 m - the Royal Castle, University of Arts
150 m - National Museum
250 m - Old Market Square, Town Hall, Freedom Square
1.5 km - Poznań-Główny railway station
6.2 km - Poznań-Ławica Airport