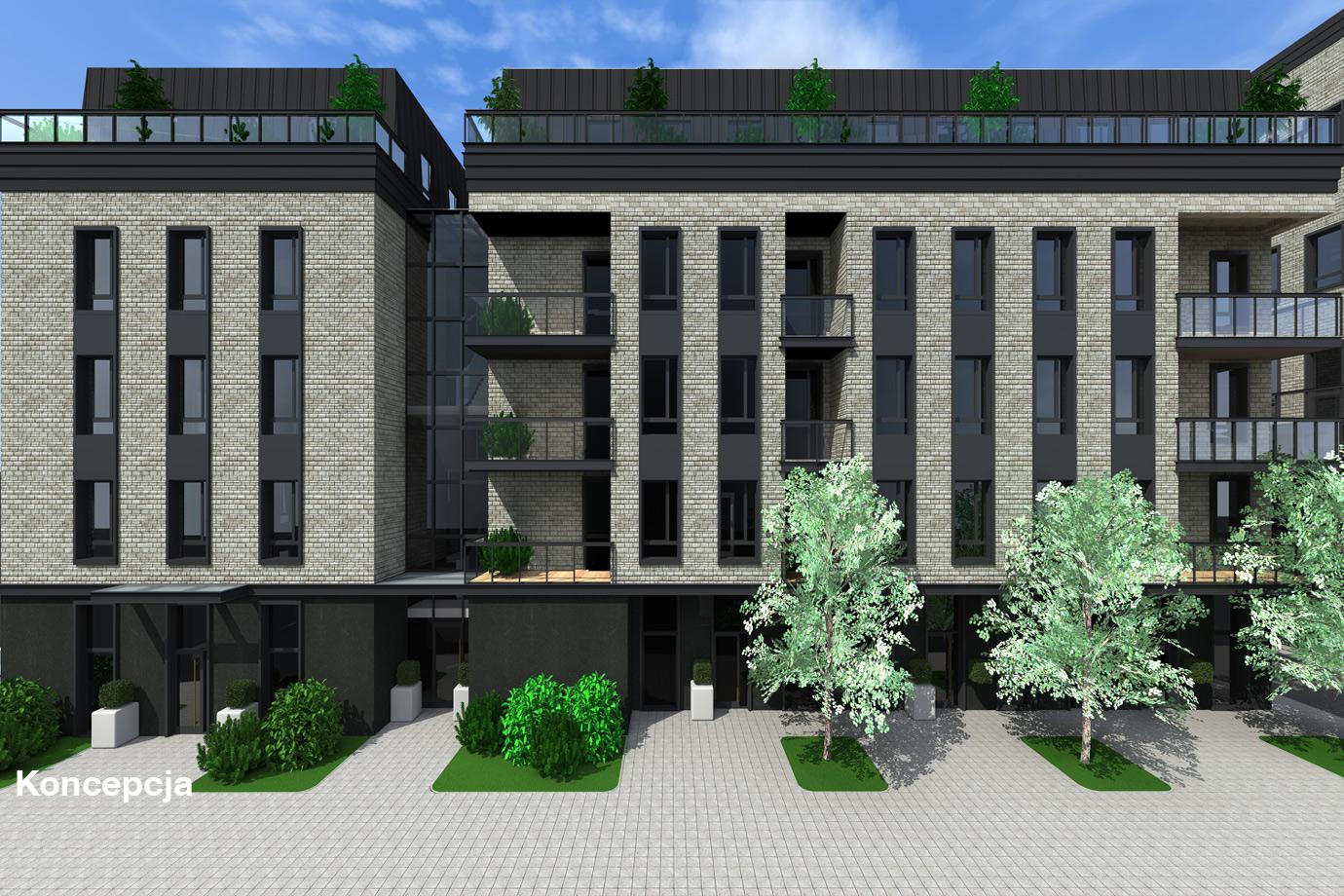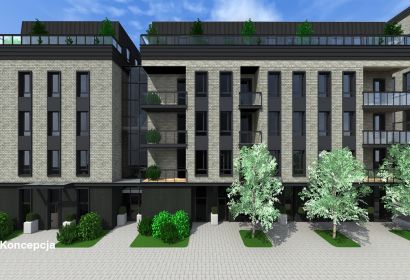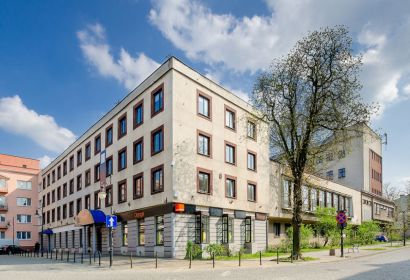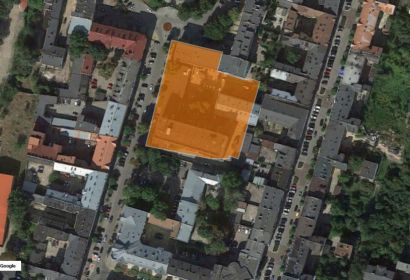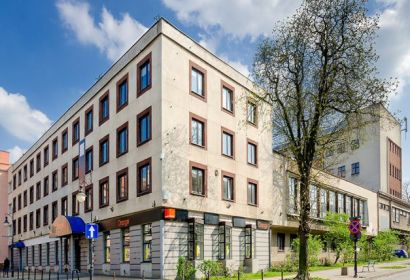 Planning conditions
Property for a mixed-use complex in the city center, with an architectural concept.
The property area is not covered by the local spatial development plan.

According to the Study of conditions and directions of spatial development of the city of Radom, approved by Resolution No. 168/2011 of the Radom Commune Council of August 29, 2011, the property is located in the MS zone - downtown development areas .
Property description
The property includes the following buildings:
Building (1) , consisting of parts A and B with a total area of 4 761.2 m 2
C office and technical building with a total area of 4,833 m 2
Office building D with a total area of 1,748 m 2
The building of the transformer station E with a total area of 194 m 2
The main building (1) is a service and office building and consists of two adjacent parts: A and B. Part A is a four-story building connected with a three-story part B on the ground floor. Each of them has its own staircase with an entrance from the inner courtyard, and to building A from the 3rd May Square.
Office building D has three above-ground storeys and a whole basement. Entrances to the building are located on the west and south side (from the courtyard). On the basement level, there is a tunnel connecting buildings D and B. Inside, there are offices (including offices, conference rooms, open-plan rooms) as well as social, utility and technical rooms.
A plot with a favorable, regular shape, similar to a rectangle. Entry to the property directly from ul. Piłsudski. On the plot, a paved area with parking spaces for approx. 40 cars.
Near:
50 m - pl. Constitution of May 3
300 - m public transport stops
500 m - Market Hall in Radom
750 m - Kościuszko Park
800 m - Stadium Marshal Piłsudski
1 km - railway station and bus stop
1.2 km - the Royal Castle
1.5 km - DK12
2 km - Galeria Słoneczna Shopping Center